Getting to talk about air pollution in India, we have a long list of data's, statistics and numbers, nobody would even care to read or think about, but the repercussions are alarming ranging from climate change to health issues.
Though steps have been taken to combat climate changes, with little progress. On the health front technology tries to save whatever we can, the deteriorating health of people due to polluted air quality. An Indian company launches a device that can measure air quality wherever you go!
Purelogic labs India, founded by Rohit Bansal set in Delhi, launches Prana air pocket monitor. The Prana air pocket monitor is the smallest monitor available in market.
This pocket monitor is able to measure matters up to 2.5 micrometres that is it has a sensor that checks PM 2.5 values meaning with particles with a diameter less than 2.5 micrometres.  The high quality built in sensor can detect levels up to 2000μg/m3 further what makes it easy to use is it is quite compact allowing the users to use it indoors as well as outdoors.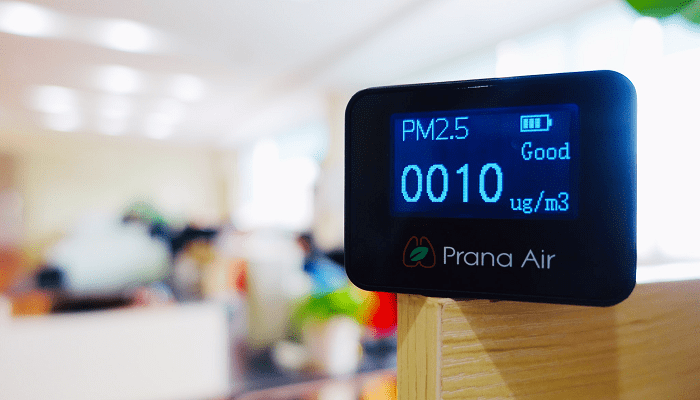 The product features an LCD display screen that has a run time of about 4 hours with 400 mAh lithium-ion battery. It can be charged from 0-100% in hour. What makes it even more accessible is that it comes with the function of USB charging, which makes it easy to charge it anywhere in the home, in the office and in the car, basically on the go! Not just the charging the device starts to check the air quality right away once started even though the person carrying it is constantly moving…. The display screen shows the PM 2.5 values to the left and the safety levels to the right.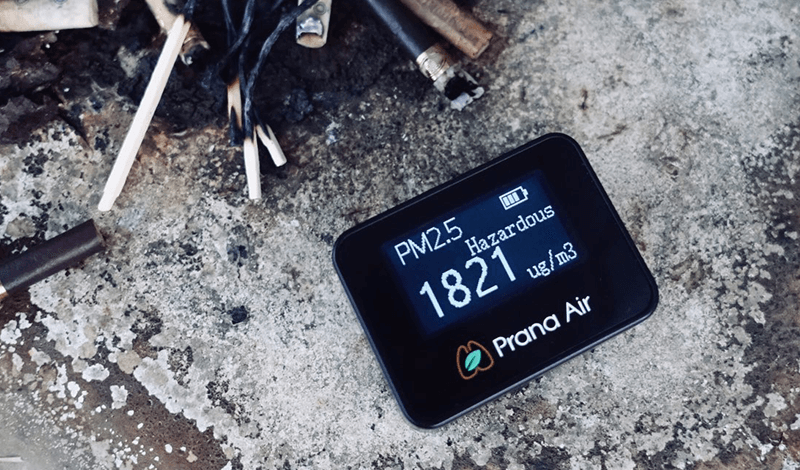 It have the indication as per certain measured air quality ranges which helps to understand the air quality of your surroundings. This table helps to you in getting better understanding of particles range (air quality range) to air quality.
| | |
| --- | --- |
| Air Quality Range | Air Quality |
| 0-30 | Good |
| 31-60 | Satisfactory |
| 61-90 | Moderately Polluted |
| 91-120 | Poor |
| 121-250 | Very Poor |
| 250+ | Hazardous |
Pic Courtesy: Purelogic Labs
Editor: Miinaz Vadaliwala
For people wishing to buy the device, the Prana air pocket monitor is available at an Indian price of 2,990/- and you can buy it from here.